NET ZERO EMISSION BUILDING ​
Multi-Technology Integration
PV Energy Yield Maximization System
2-IN-1 METAL SHEET SOLAR
Building Integrated PV System (BIPV)
to substitute conventional metal roof
FLEXIBLE, THIN, LIGHT WEIGHT​
Paste-on-It Solar Rooftop
Double Glass Bi-facial Solar Panel
30 years Linear Power Warranty.
 Bi-facial solar cell panel able to
harvest sunlight from both Front +
Rear side to achieve extra energy
generation.
Low Degradation. First year -1.0%,
subsequent years -0.40% p.a. At year
30th will still perform at 87.4% of its
initial solar panel rated power.​

​
BiPV Metal Sheet Solar 2-in-1 Building Roof Materials
25 years Linear Power Warranty.
BIPV is roof material by itself,
incorporates conventional
corrugated roof Metal sheet + Solar
panel into 2-in-1 water-proof roof
building materials.
Ideal for green field project to build
once and get best of both world: a
water-proof roof layers with solar
system feature.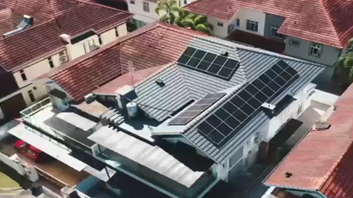 Solar rooftop with additional water-proof layer
100% Utility Bill offset to reduce
Household Expenses
Solar-Ready House pre-build with
property developer (green field
project)
Micro Grid Village for the entire
Residential Area (green field or
brown field project both possible)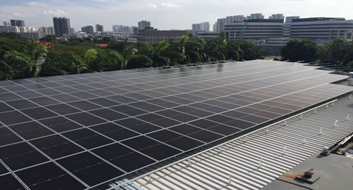 Commercial & Industrial Rooftop
Net Zero Emission Building to
achieve Green Mark Certificate
(Policy Driven)
Bi-facial Panel on Metal Sheet or
Cement roof to maximize Energy
Yield
Overlay BiPV 2-in-1 Metal Sheet
Solar on existing old roof to resolve
water leakage while generating solar
energy
BiPV 2-in-1 Metal Sheet Solar Green Fields and new buildings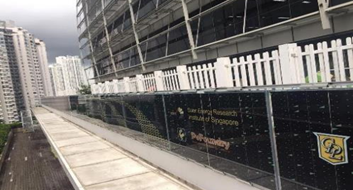 Solar-Agriculture Farming
Solar Carpark w/wo EV Charger
Solar on container, curvature roof,
marine vessels, mobile vehicle's, etc.
Vertical Solar on building façade,
perimeter fence & railing, etc.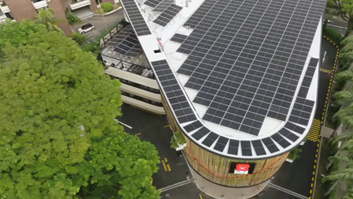 NET ZERO BUILDING ​ Multi-Technology Integration PV Energy Yield Maximization System
2-IN-1 METAL SHEET + SOLAR PANEL​ Building Integrated PV System (BIPV to substitute conventional metal Roof)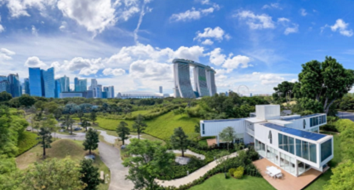 FLEXIBLE, THIN, LIGHT WEIGHT​ Paste-on-It Solar Rooftop